Newly added – Our live Facebook page feed is below. Scroll down.
God is inviting us to be a community of believers with Christ as the heart of our ministry, calling us to Proclaim, Care, Praise, Serve and Grow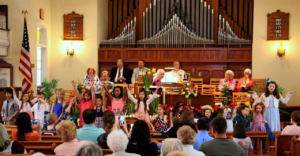 Click here for this week's announcements
Normal Schedule (September – June)
Sunday Mornings
9:15 AM – Cherub Choir practice (children ages 2 -?)
9:30 – 10:15 AM – Sunday School classes for all ages from toddlers through adults.
10:30 – 11:30 AM – Blended Worship in the Sanctuary (Traditional and Contemporary)
Cherub Choir practice is at 9:15 a.m. before Sunday School and children's Sunday School classes will begin around 9:30 following Cherub Choir practice.
Adult Sunday School classes – the Gleaners class which meets in the Chapel and is a more traditional Sunday School class covering the Bible, and the Contemporary Sunday School class which meets in the Pastor's office, are both available to any adult who would like to participate in Sunday School.
Summer Schedule (June – September)
Sunday Mornings
9:20 AM – Hymn Sing
9:30 – 10:30 AM –
Worship in the Chapel
(children up to age 6 start in worship and then leave for
combined Sunday School/Children's Church)

In compliance with the NJ Governor's order, our in-person Sunday School and worship services are currently cancelled. However, you can still worship with us virtually each week.
We will have our worship service live-streamed on Facebook and posted to YouTube for everyone to hear. The link will be made available here and via a TWIRP.
In addition, you can find information about the coronavirus and other helpful information about limiting the spread of germs on the GNJ UMC website.
Stay healthy. Wash your hands. Check on your neighbors and help them if needed. Pray for healing for those who are sick and guidance for those searching for cures and preventive vaccines. Love your neighbor as yourself.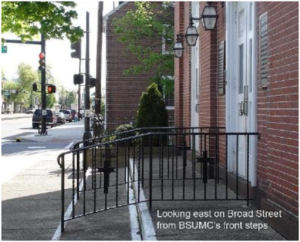 Our Live Facebook Feed is Available Here
Last updated 7/19/20
http://C:\Users\Owner\Downloads\googlef8e658a65d0872b0.html
© 2016, 2017, 2018, 2019 and 2020 Broad Street UMC