Our live Facebook page feed is below. Scroll down.
God is inviting us to be a community of believers with Christ as the heart of our ministry, calling us to Proclaim, Care, Praise, Serve and Grow
Current Schedule

(week of August 7, 2022)
Sunday Morning, August 7, 2022
10:30 AM
In-Person Indoor Worship Service
Livestreamed on Facebook and
posted later on our YouTube channel
Sunday Afternoon, August 7, 2022
4:00 PM
Summer Hymn Study
Peggy Sanders will lead a study of familiar hymns this summer, replacing the Tuesday night Bible study until the fall. Please RSVP to Peggy or send an email to the church office so Peggy can make appropriate reservations.
Pastor Teaira's office hours are as follows:
Tuesdays: 11AM – 2PM; 5PM – 6PM
Thursdays: 11AM – 2PM; 5PM – 7PM
Pastor Teaira's cell phone is 609-367-4850. Please text (preferable) or call to make an appointment.
Masks are optional for all of our indoor activities including Sunday School and worship as well as church meetings. If you prefer to still wear a mask, please feel comfortable doing so. Masks and hand sanitizer will be available at the door for those who want to use them.
We will continue to monitor the recommendations of the CDC as well as the NJ state government and adjust our policy if necessary.
If you are not feeling well – cold, flu, stomach bug, Covid symptoms, etc. – please stay home, rest up, take care of yourself and join us online for worship until you are feeling better.
Many of you shop using Amazon and we would appreciate it if you would support Broad Street UMC when you do so. Please use the link above whenever you shop on Amazon.com and a small portion of what you spend will be donated to BSUMC. We do not see what you purchase – we get a donation only with no names – but it is a simple way to support the church.
SUNDAY, AUGUST 7, 2022
Join us this week for worship. You have three options:
1. in-person at 10:30 a.m. in our sanctuary (masks optional);
2. live-streamed on our Facebook page (which can also be seen at the bottom of this website page) at 10:30 a.m.; or
3. on our YouTube channel shortly after noon when the recording of the live-streamed service will be available.
Pastor Teaira's sermon, "Do You Want To Be Kept By Jesus?" is based on the familiar scripture in Romans 3:23-26 "For all have sinned and fallen short of the glory of God."
____________________________________________________
Watch our on-line service livestreamed to our Facebook page at 10:30 a.m. (also seen on our Facebook feed below) or on our YouTube channel after 1:00 p.m. The link is below.
We hope you will join us on-line and worship with us if you are unable or don't feel comfortable attending the in-person service at this time.
If you would like a copy of the liturgy so that you can follow along with the prayers and hymns, please contact the church office at office@broadstumc.org.
Big Things Happening Now:
Great news! We can now accept PayPal for donations! One more way to make it convenient for you to contribute to the ministry of Broad Street! Thank you for supporting us!
Bible Study Tuesdays Replaced for the Summer
Peggy Sanders will lead a study of hymns during the summer on Sunday afternoons at 4:00PM at Curtains Marina starting Sunday, July 10th. Please let Peggy know by Friday if you plan to attend so that she can make reservations. You can also email the church office by Friday if you plan to attend, and that message will be passed along to Peggy.
Gerald Dickens Returns in September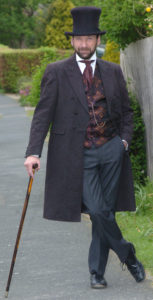 Gerald Charles Dickens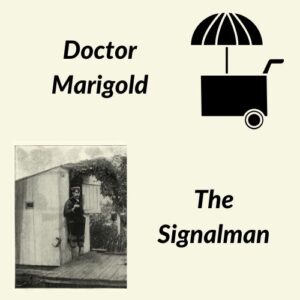 We are so excited that we will be hosting Gerald Dickens again this fall. On Tuesday, September 13, 2022, Mr. Dickens will be at Broad Street to perform Doctor Marigold and The Signalman. Doctor Marigold is a heart-warming story of a street vendor and it is Gerald's favorite show to perform. The Signalman is a bit of a ghost story.
Click here for more information and to get a ticket order form.
Church Directory Update
Please help us keep our information current by updating your information here.
Sunday School Registration Update
As with our church directory, it is important that we have current information on all of our children/youth. Please help us keep that information current by updating it here.
Click here for this week's announcements
Our Live Facebook Feed is Available Here
Last updated 8/3/2022
http://C:\Users\Owner\Downloads\googlef8e658a65d0872b0.html
© 2016-2021, 2022 Broad Street UMC