God is inviting us to be a community of believers with Christ as the heart of our ministry, calling us to Proclaim, Care, Praise, Serve and Grow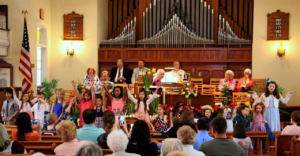 Click here for this week's announcements
Schedule (September – June)
Sunday Mornings
9:15 AM – Cherub Choir practice (children ages 2 -?)
9:30 – 10:15 AM – Sunday School classes for all ages from toddlers through adults.
10:30 – 11:30 AM – Blended Worship in the Sanctuary (Traditional and Contemporary)
Cherub Choir practice is at 9:15 a.m. before Sunday School and children's Sunday School classes will begin around 9:30 following Cherub Choir practice.
Adult Sunday School classes – the Gleaners class which meets in the Chapel and is a more traditional Sunday School class covering the Bible, and the Contemporary Sunday School class which meets in the Pastor's office, are both available to any adult who would like to participate in Sunday School.
Summer Schedule (June – September)
Sunday Mornings
9:20 AM – Hymn Sing
9:30 – 10:30 AM –
Worship in the Chapel
(children up to age 6 start in worship and then leave for
combined Sunday School/Children's Church)
We spent November learning about and practicing gratitude. Some of our daily Facebook posts on gratitude can be found here.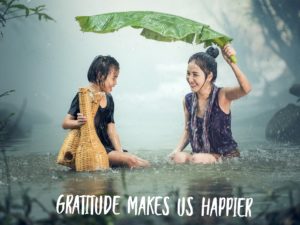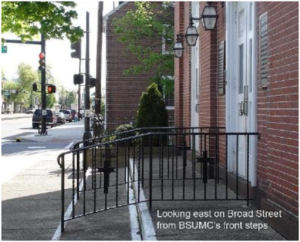 Last updated 1/1/2020
http://C:\Users\Owner\Downloads\googlef8e658a65d0872b0.html
© 2016, 2017, 2018, 2019 and 2020 Broad Street UMC