Announcements for the week of July 3, 2022
Work Day Committee
The Work Day Committee is so excited to announce the dates of our get-togethers for the next few months. We are announcing these dates in case others wish to join us for these happy events! Why should anyone miss out? We will be meeting at 9:30 a.m. on the following Tuesdays:
Food Pantry
Our pantry shelves always need to be replenished. Please bring canned items and dry goods to restock our pantry for the needy in our community.
A list of most asked for food items includes:
Boxed or Dry (Powered) Milk
Box of Oatmeal (individual servings)
Used Book Sale to Support the Scholarship Fund – On-Going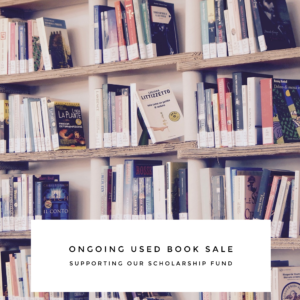 Visit our Book Sale in the breezeway. New books have come in as well as puzzles. Come find a book to read this week. All proceeds from our used book sale support the Scholarship Fund.
Weekly on Tuesdays from 7:00 – 8:00 PM – Bible Study and Dinner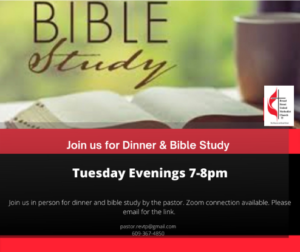 Pastor Teaira and Peggy Sanders hold a Bible Study every Tuesday night from 7:00 – 8:00. Dinner will be served. Please let Pastor Teaira know if you are attending each week so that there is enough food.