Join Us for These Upcoming Events
Broad Street UMC is a busy place! Join us for one or more of these exciting activities. We'd love to have you!
Church Workday Committee – 9:30 a.m. Monthly on a Tuesday
We have a wonderful group of people at our church who call themselves the "Church Workday Committee," or the "No Meetings Committee." Led by Marsha Danser, this group of people meet once a month and donate their time and energy to making our church facility look and feel welcoming. They generally have a project that they tackle each month and they enjoy the fellowship while doing it. If you have the time, consider joining them for one of their upcoming work dates – and bring rubber gloves and a bucket if you have them. Upcoming dates (all Tuesdays) are:
Bus Trip to Sight and Sound's Queen Esther – Thurs., May 7, 2020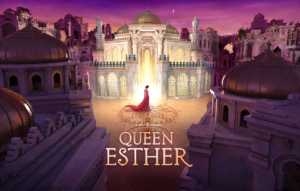 Join us on a bus trip to Lancaster to see the Sight and Sound Theater's latest production, 'Queen Esther.' The cost of the trip is $125 and includes the round-trip bus, bus driver tip, cost of the show and lunch at the Shady Maple Smorgasbord. Tickets for our bus trips sell out quickly so register early and don't miss out!