Join Us for These Upcoming Events
Broad Street UMC is a busy place! Join us for one or more of these exciting activities. We'd love to have you!
Cantata at the Masonic Village – Thursday, January 9, 2020 7:00 p.m.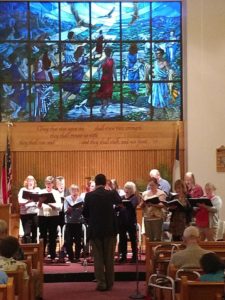 Join the Broad Street United Methodist Church Sanctuary Choir as we present our Christmas cantata, "The Voices of Christmas," at the Masonic Village Chapel (Jacksonville and Oxmead Roads).
If you missed the presentation at the church or if you want to hear it again, come join us Thursday night at 7:00. If you are able, you may come earlier and help bring some of the residents to the chapel so they can enjoy the service as well.
Soup-Making Dates for Soup Sunday 2020
Many hands make light work. Come and help us make soups for Soup Sunday 2020 on the following dates: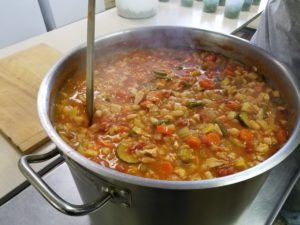 Saturday, January 4, 2020 – 9:00 a.m.
Saturday, January 11, 2020 – 9:00 a.m.
Saturday, January 25, 2020 – 9:00 a.m.
Bring your favorite knife and/or peeler and peel, cut and chop for an hour or two to help 'Chef Joseph' get our soups prepared. January 25th we will also be setting up the tables and warming stations so extra hands (especially those good with carrying tables) would be appreciated!
"Undecorate" the Sanctuary – Saturday, January 11, 2020 9:30 a.m.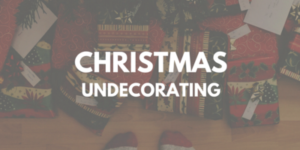 As the 1969 song lyrics told us, 'what goes up, must come down' and so it is with our beautiful Christmas decorations in the church sanctuary. Chef Joseph will be in the kitchen making soup, but help is also needed to take down, pack up and put away all of the beautiful decorations found throughout the church. If you can spare an hour or two, please join us. We would appreciate the help!
Soup Sunday 2020 – January 26, 2020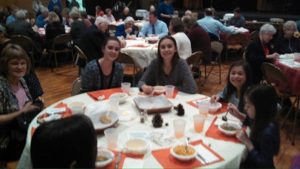 Don't eat breakfast!! Come to church hungry and try all of our amazing soups following the worship service. Following lunch, leftover soup will be available for sale. New prices for 2020 are $10/quart, 3 for $25. All soup sale proceeds count towards our 250th Anniversary Fundraiser: "Honoring Our Past, A Beacon to the Future.:
Church Workday Committee – 9:30 a.m. Monthly on a Tuesday
We have a wonderful group of people at our church who call themselves the "Church Workday Committee," or the "No Meetings Committee." Led by Marsha Danser, this group of people meet once a month and donate their time and energy to making our church facility look and feel welcoming. They generally have a project that they tackle each month and they enjoy the fellowship while doing it. If you have the time, consider joining them for one of their upcoming work dates – and bring rubber gloves and a bucket if you have them. Upcoming dates (all Tuesdays) are:
Bus Trip to Sight and Sound's Queen Esther – Thurs., May 7, 2020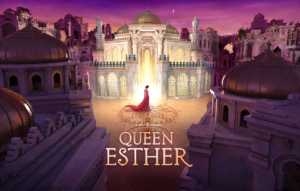 Join us on a bus trip to Lancaster to see the Sight and Sound Theater's latest production, 'Queen Esther.' The cost of the trip is $125 and includes the round-trip bus, bus driver tip, cost of the show and lunch at the Shady Maple Smorgasbord. Tickets for our bus trips sell out quickly so register early and don't miss out!