Announcements for the week of November 26, 2023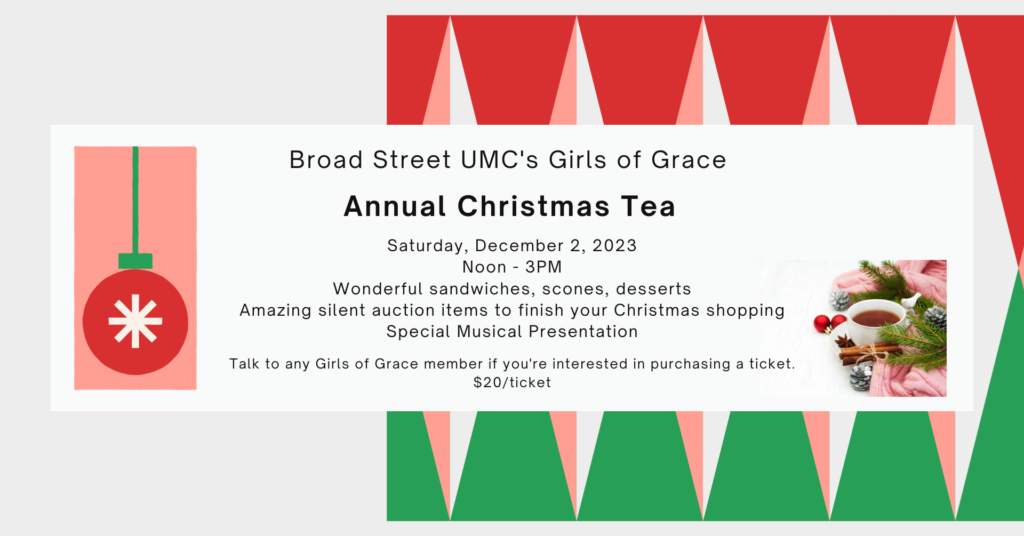 If you don't know a Girls of Grace member, you can email the church office: office@broadstumc.org for more information. Tickets are going quickly, but there are a few left. Don't miss out! We've gotten compliments on our food – the variety, the quality and the quantity – and our silent auction items appeal to a variety of tastes. Our tea is not for women only – men, girls and boys are all invited. There's something for everyone.
——————————————————————————————————————————————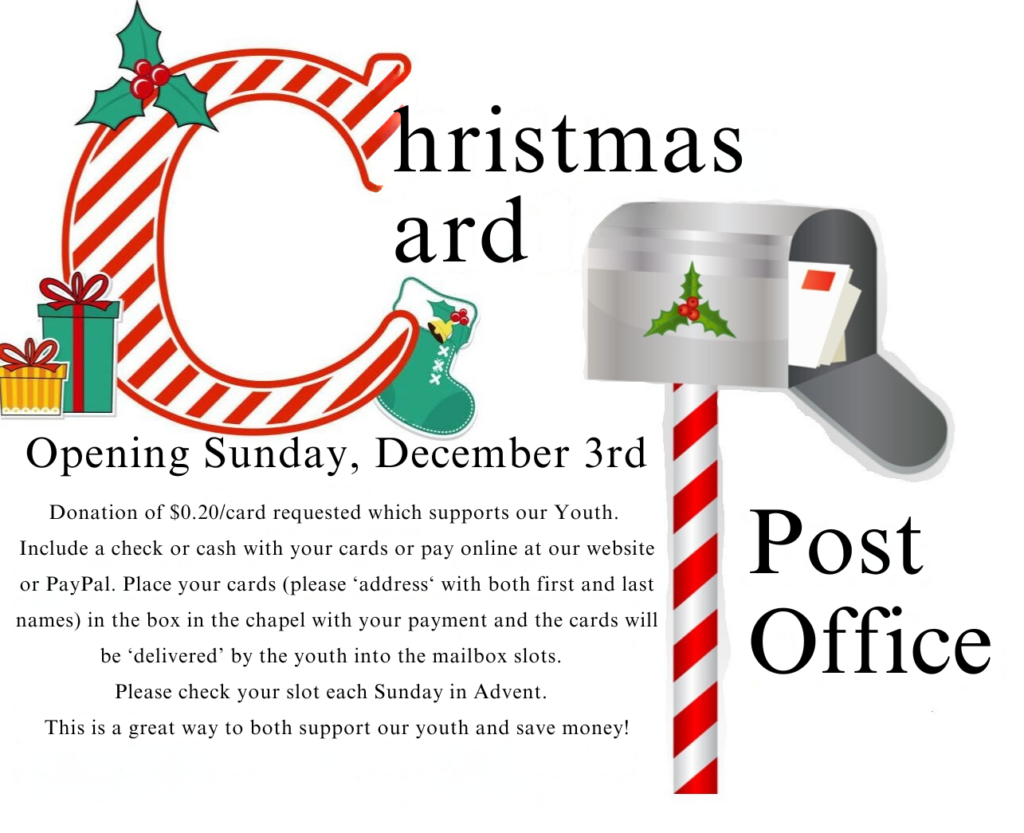 Weekly Tuesday Bible Study Tuesdays, 6:00 PM
A Bible Study on the Book of Romans
Led by Pastor James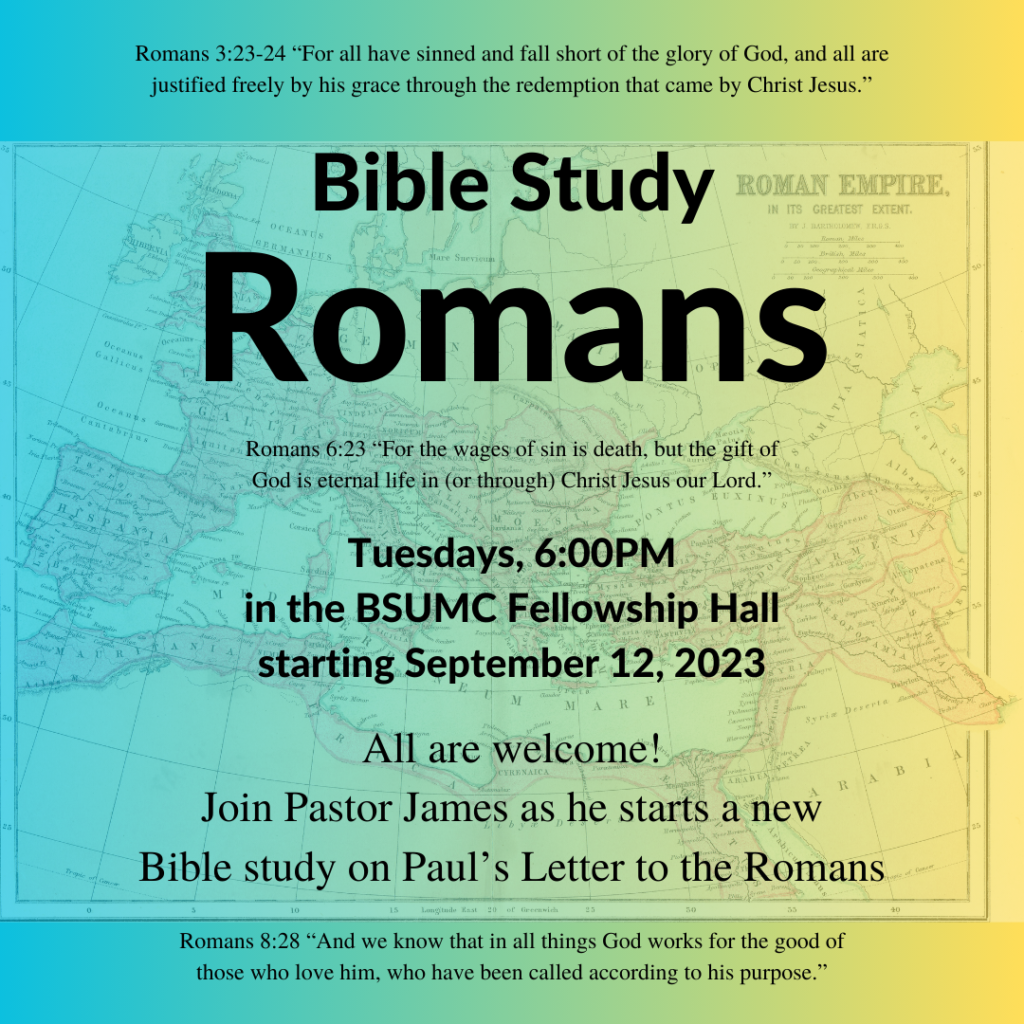 Click on the picture above to go to get more information about this Bible study.
Food Pantry
Our pantry shelves always need to be replenished. Please bring canned items and dry goods to restock our pantry for the needy in our community.
A list of most asked for food items includes:
Boxed or Dry (Powered) Milk
Box of Oatmeal (individual servings)
Used Book Sale to Support the Scholarship Fund – On-Going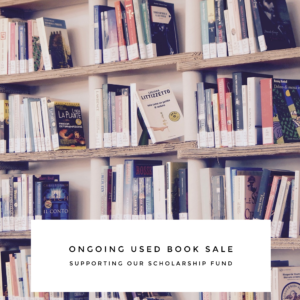 Visit our Book Sale in the breezeway. New books have come in as well as puzzles. Come find a book to read this week. All proceeds from our used book sale support the Scholarship Fund.