Announcements for the week of May 14, 2023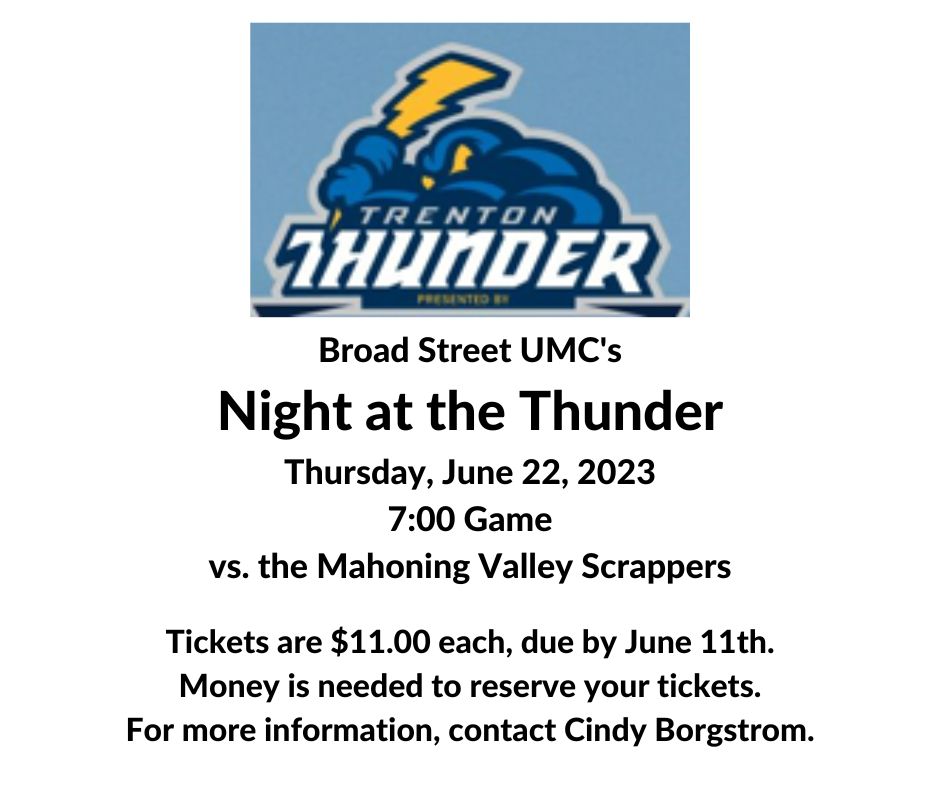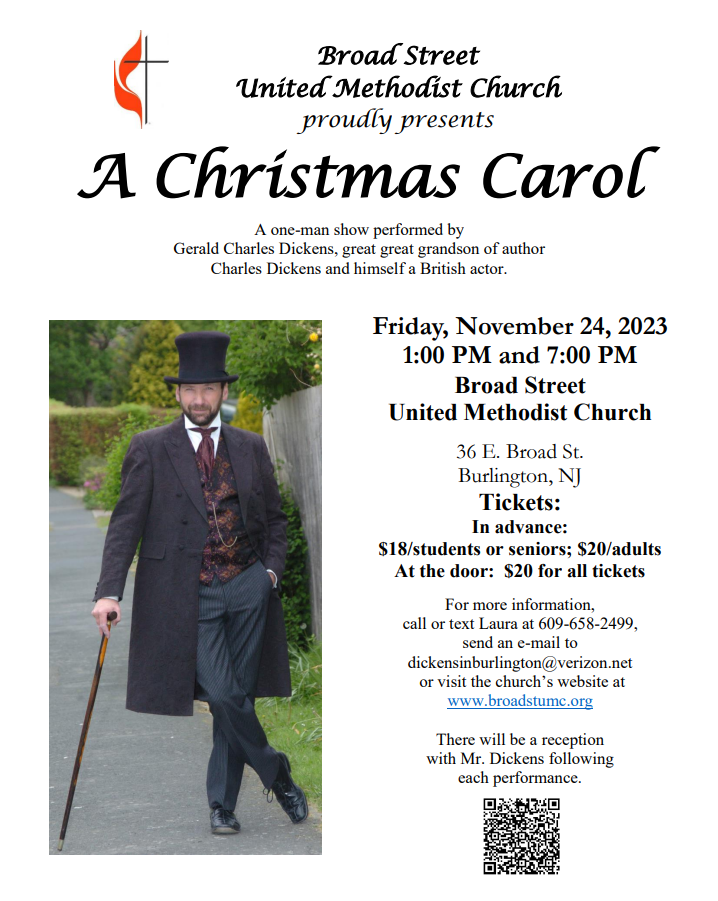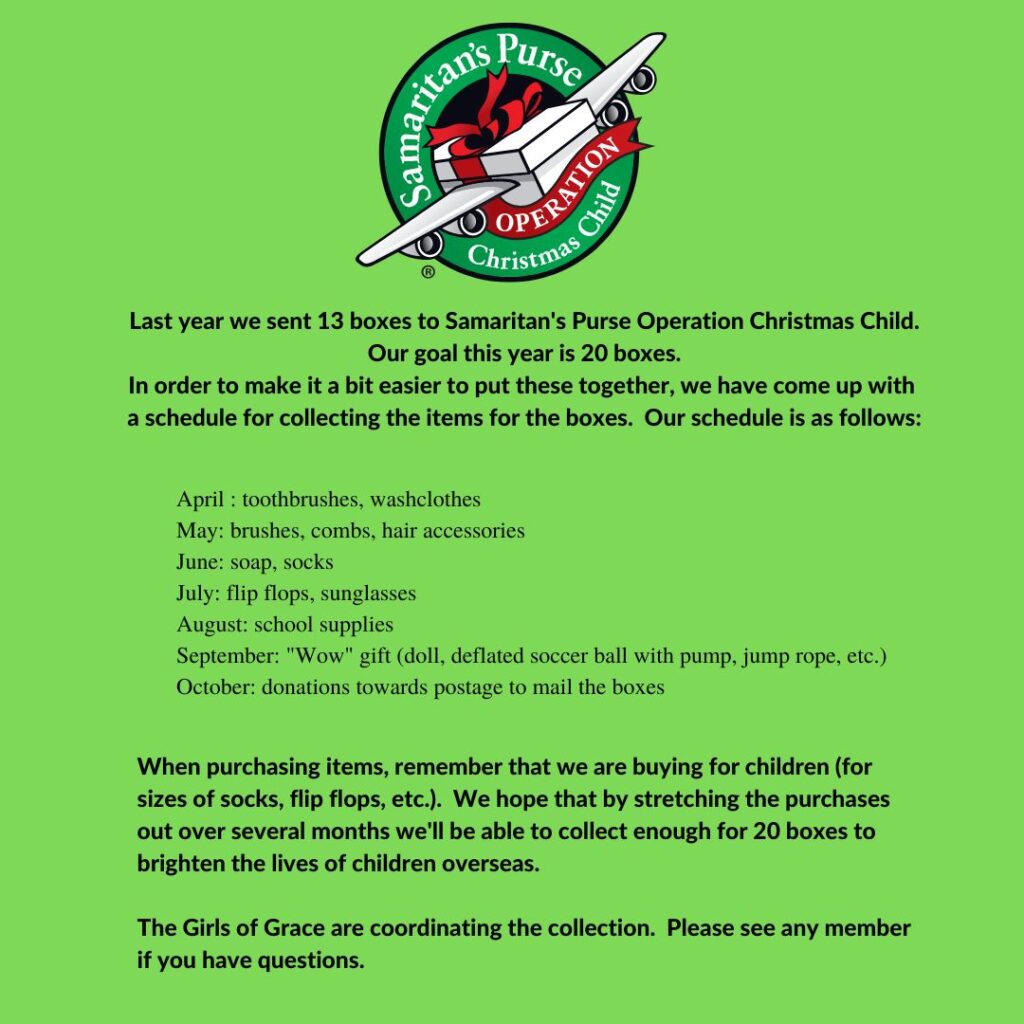 Soup for Sale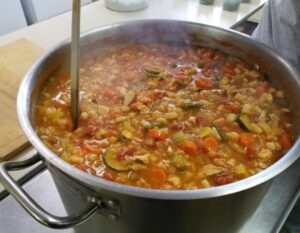 Soup is $10/quart or 3 quarts/$25 or $5/pint, 3 pints/$12.
We have varying amounts of the following (some in pints, most in quarts):
Turkey

Turkey Noodle

Turkey & Sausage

Ham & Bean (with or without pasta)

Chicken Tuscan (with or without pasta)

Manhattan Clam Chowder

Stuffed Pepper

Vegetable

Vegetable Beef

Vegetable Beef Barley

Minestrone
Blessing Bags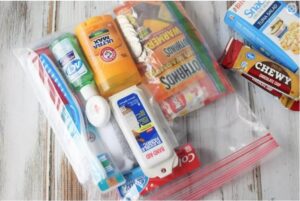 We have started a project that will allow everyone in our church family to participate – we are going to put together Blessing Bags. Blessing Bags are also known as Necessity Bags or Care Kits and they include a variety of items for people who are homeless, hungry, and in need of basic necessities. You can keep these bags in your car to offer when you see someone asking for help. What do you put in a Blessing Bag?
· Socks

· Granola Bars

· Toothbrush & Toothpaste

· Mints (individually wrapped)

· Peanut Butter Crackers

· Lip Balm

· First-aid kit with single-dose packs of Advil, band-aids, and antibiotic ointment

· Gallon-sized zip-top bags to hold everything

Here are some ideas for other items to include: (small / personal sizes)

· Sanitary pads and tampons

· Hand Sanitizer

· Washcloth or face/body wipes

· Face Masks

· Bottled water (16 oz or smaller)

· Shampoo

· Dental Floss

· Soap

· Comb/brush

· Deodorant

· Hat and gloves

· Sunscreen

· Hand/foot warmer
We are hoping that adults will contribute items or money so we can purchase the items for the bags and then our youth will assemble the bags. If you are donating money, please indicate that on your donation and be sure to include your envelope number.
Weekly Tuesday Bible Study Tuesdays, 6:00 PM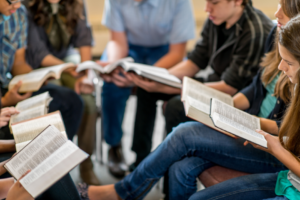 Join Pastor Teaira and Peggy Sanders in the Fellowship Hall for food, fellowship and feasting on the scripture as they lead the Bible Study each week.
Food Pantry
Our pantry shelves always need to be replenished. Please bring canned items and dry goods to restock our pantry for the needy in our community.
A list of most asked for food items includes:
Boxed or Dry (Powered) Milk
Box of Oatmeal (individual servings)
Used Book Sale to Support the Scholarship Fund – On-Going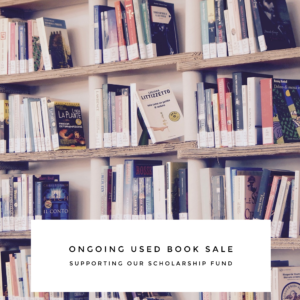 Visit our Book Sale in the breezeway. New books have come in as well as puzzles. Come find a book to read this week. All proceeds from our used book sale support the Scholarship Fund.