God is inviting us to be a community of believers with Christ as the heart of our ministry, calling us to Proclaim, Care, Praise, Serve and Grow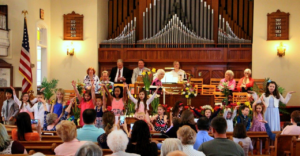 Click here for this week's announcements
We are currently in our 'summer hours' when we meet in our air-conditioned chapel on the ground floor of the church. Our worship service begins at 9:30 a.m., but come a few minutes early and join us for our hymn sing.
After several praise songs, younger children will leave with their Sunday School teachers for Summer Sunday School which ends when worship ends.
We hope to have you visit with us soon!
Click

here
for information on our upcoming program

"A Christmas Carol" –

a one-man performance of the classic tale by Gerald Charles Dickens, a great-great-grandson of author Charles Dickens. This has become a Christmas tradition at Broad Street UMC and you won't want to miss it.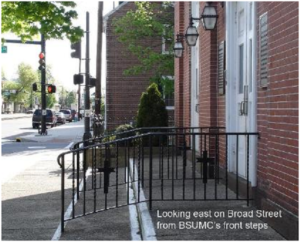 Last updated 7/30/2016

http://C:\Users\Owner\Downloads\googlef8e658a65d0872b0.html