God is inviting us to be a community of believers with Christ as the heart of our ministry, calling us to Proclaim, Care, Praise, Serve and Grow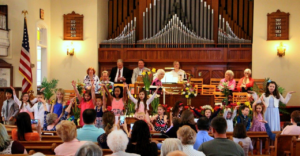 Click here for this week's announcements
Join us on Sundays. We are currently on summer hours. Sunday School and Worship are both at 9:30. Everyone meets in the chapel and the children leave from there for Sunday School.
Come 10 minutes early for our weekly hymn sing.
2017 Vacation Bible School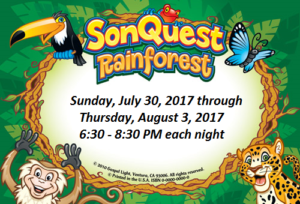 Click on the picture for more information and a registration form. Deadline to register and ensure a t-shirt is Sunday, July 23rd.
Vacation Bible School is free. Fun, fellowship, Bible stories, skits, puppets, games, crafts – it's all here! Don't miss it!!
A Christmas Carol with Gerald Dickens
We are happy to announce that we will be hosting Gerald Charles Dickens again this year in his production of A Christmas Carol. We look forward to seeing everyone on Saturday, December 2, 2017, for this annual tradition.
What a great way to start your holiday season!
Please click the picture below to get more information and access a ticket order form or purchase tickets online.
Saturday, September 16, 2017
Join us on Saturday, September 16, 2017 to help pack 20,000 meals as we work to alleviate world hunger. Rise Against Hunger is an international non-profit organization that distributes pre-packed dehydrated meals to those areas of the world most in need. We will be packing those meals to be shipped. This is a very organized, fine-tuned production that is a lot of fun for everyone who participates, and volunteers can range in age from 5 to 105.
We need both volunteers and contributions as we are looking to raise $6,000 by the date of our event. If you can help us out with a donation, please click here:
The Joy of Watercolors
A Fast, Fun and Focused Watercolor Class
One of Pastor Kim's wonderful watercolors
Try your hand at this wonderful medium of creativity. Learn the basic of watercolor painting while you paint a picture! No previous experience needed. Ages 12 and up are welcome to register.
Class will be held on Saturday, August 26, 2017, from 9:30 a.m. through 12:30 p.m. at the church in the chapel. Pastor Kim will be the instructor.
The cost is $30 if you bring your own brushes and palette or $35 if you wish to purchase supplies. All paper and paints are included.
The class is limited to the first 20 registrants, and the proceeds will support the church. Click here to download a registration form to complete and send to the church.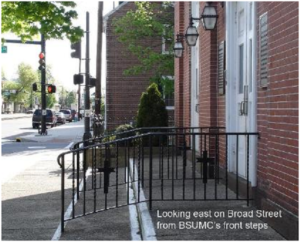 Last updated 7/30/2017

http://C:\Users\Owner\Downloads\googlef8e658a65d0872b0.html
© 2016 and 2017 Broad Street UMC