God is inviting us to be a community of believers with Christ as the heart of our ministry, calling us to Proclaim, Care, Praise, Serve and Grow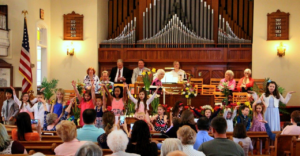 Click here for this week's announcements
Fall Hours Start Sunday, September 10th
Sundays
9:30 – 10:15 Sunday School classes for all ages from
toddlers through adults.
10:30 – 11:30 Blended Worship in the Sanctuary
(Traditional and Contemporary)
We are back on our fall hours after a long and enjoyable summer.
Cherub Choir practice is at 9:15 a.m. before Sunday School and children's Sunday School classes will begin around 9:30 following Cherub Choir practice.
Adult Sunday School classes – both the Gleaners class which meets in the Chapel and is a more traditional Sunday School class covering the Bible and the Contemporary Sunday School class which meets in the Pastor's office – will begin on Sunday, September 17th.
A Christmas Carol with Gerald Dickens
We are happy to announce that we will be hosting Gerald Charles Dickens again this year in his production of A Christmas Carol. We look forward to seeing everyone on Saturday, December 2, 2017, for this annual tradition.
What a great way to start your holiday season!
Please click the picture below to get more information and access a ticket order form or purchase tickets online.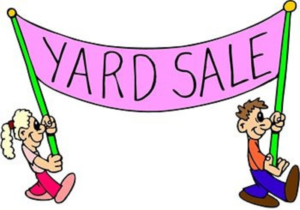 Girlfriends of God Annual Yard Sale
Saturday, September 23, 2017
Please support the Girlfriends of God Annual Yard Sale and donate your new or gently used items to our sale. No large furniture or clothing at this sale. We do have
some very nice jewelry and other items.
Table rentals are available for $15/table.
Drop-off times for donated treasures are:
Tues., Sept. 19 9:00 a.m. – 11:00 a.m.
Wed., Sept. 20 7:00 p.m. – 9:00 p.m.
Thurs., Sept. 21 9:00 a.m. – 11:00 a.m.
Fri., Sept. 22 7:00 p.m. – 9:00 p.m.
Please bring your donations to the Fellowship Hall (Junior Room)
and a member of the Girlfriends of God will be there to help you.
During the sale on Saturday, we will have hotdogs, nachos, water, coffee and tea available for a donation.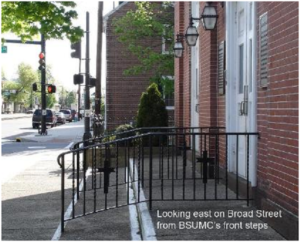 Saturday, September 16, 2017
Thank you! We packed 17,280 meals and had a great time doing it. The turnout was terrific – we had over 80 volunteers with representatives from at least five churches (Broad St. UMC, Buddtown UMC, Willingboro UMC, Delran UMC, and City of Refuge), two girl scout troops and many neighbors, family and friends. We will find out in about two weeks where the meals we packed were shipped and we'll share that news here.
Last updated 9/17/2017

http://C:\Users\Owner\Downloads\googlef8e658a65d0872b0.html
© 2016 and 2017 Broad Street UMC