Join Us for These Upcoming Events
Broad Street UMC is a busy place! Join us for one or more of these exciting activities. We'd love to have you!
Worship Service and Christmas Carol Singing
Sunday, December 30, 2018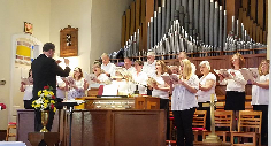 Join us at our December 30th worship service as we continue to celebrate the birth of Christ. Everyone loves Christmas Carols and we will sing a lot of them today. Come worship with us this last Sunday of 2018!
Sunday, February 24, 2019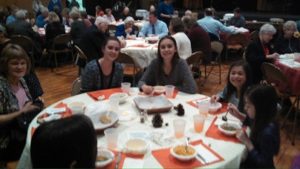 One of our best-attended services of the year comes on Soup Sunday – a day when following the worship service everyone joins us downstairs for a hearty free meal of as much soup as you can eat. The soups are all homemade by our congregation on various 'soup-making' dates prior to Soup Sunday so keep an eye out as we begin to schedule those dates and join us for some fun and fellowship in the kitchen as well.